This will definitely be my last post for the day...
I love themes, color combinations, and things that look cute. I always have a hard-copy in my teacher binder for easy reference and jotting. Later on, when I have time I transfer info over to my goggle calendar. Amy, at
The Resource(ful) Room
has posted a couple of different calendars in a variety of colors that you can download for FREE. They are really nice. I downloaded the blue/black one. (I love black!)
Thanks a bunch Amy!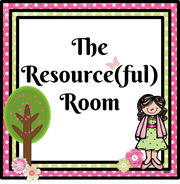 Amy has the updated 2013-2014 version at the link below. You can also purchase an editable version from her TpT store.
https://docs.google.com/file/d/0B8PtrZ3awA1tQmNNVW14cmZyQ0E/edit?usp=sharing